Hello everyone!
Things have been mighty quiet around here lately. School ends in 22 days for me which means in less than a month I will have a Master's Degree AND the freedom to return to my crafting! I have big plans for this blog and my mind is cooking up all kinds of fun. My boyfriend is a computer animator and he's promised to teach me some design basics in Photoshop and Illustrator so I'm coming up with ideas for graphics and perhaps a complete overhaul of the site. I'm also going to try and get back into challenges and blog hops of course!
In the meantime, I wanted to showcase some amazing blogs that I read, help spread the word about some design teams and really just share some beautiful projects I've come across.
Digi Stamps are my newest obsession. I bought one from
Pink Cat Studio
AGES ago and it has just been sitting on my computer. Fast forward to Black Friday, Melissa had a Mega 50% off sale so I took advantage.... and bought like 10 more. Her designs are so adorable and very easy to color in. I have a few Copic markers and I'm getting more for Christmas, so I'm looking forward to using these babies for my Christmas cards this year.
Speaking of Copic markers.... Have you ever wanted to learn how to use them? Well, if you're a newbie like me, they maybe a bit on the intimidating side.That is, unless you can find a good online tutorial but even that can be overwhelming. There are soooo many out there! But I finally found one I really liked.
Suzanne over at
Scrap Bitz
offers online Copic classes, but even before you decide whether you want to pay $40 for a class (BTW, she has some Black Friday sales going on until the end of the week) you can check out her coloring chops. There's a section on her blog where she has youtube tutorials and she shows you step by step coloring instructions on hair, clothing, skin, etc. Her voice is very sweet and soothing (if you could imagine just how many videos I Xed out of because I couldn't stand the person's voice!) and she doesn't move too fast. It's really perfect and by looking at her finished products, the lady knows what she's doing! Make sure to check her out!
Speaking of sales, did everyone get some Black Friday goodies this year? My mailbox was bombarded by e-mails from all kinds of places. I scrolled through Facebook as well for some deals, but sometimes, it was a little more than I could take. Enter my buddy Amy from
Scrap This, Save That
. Amy was nice enough to spell out all the major deals from Michael's, JoAnn's, Blitsy, etc. What's great about this blog is that it doesn't have to be a major shopping holiday for Amy to do this. Her blog showcases great deals all the time, so if saving money is your thing, (and seriously, why wouldn't it be?) do yourself a favor and check this out weekly. She updates it a lot and with not just money saving tips, but great project ideas as well. The lady's got talent!
And now for some fun Design Team calls! I gotta say, I miss being on a Design Team and maybe when this is all over, I'll try again for one. My friend Heather at
Random Recipes, Paper Crafts and Photos by HL
linked a Design Team call for Tammy over at
Cuttin' and Stampin'.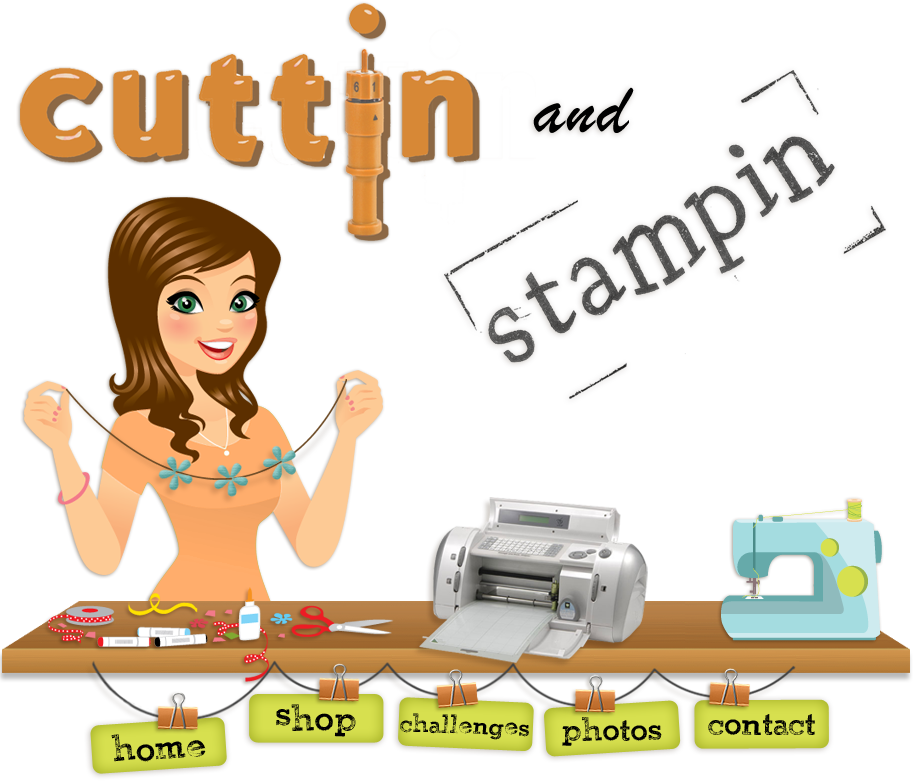 Tammy is launching a whole new challenge blog on January 6th and is looking for design team members until December 2nd. The term is for one year with a total of 27 projects and if you want more information on how to apply, go to
her site here
. Good luck to everyone!
If you want to feel like a celebrity, maybe you should try out for a Guest Designer Spot with the
Red Carpet Studio Challenge Blog
.
They are looking for guest designers to serve one month terms in either January, February, or March of 2013. You create two projects per month whether you're on the card or layout team. If you want more information you should look
here on the site
. If you make the cut then your project as well as blog and picture will be promoted on their celebrities page. Enter before December 20th!
Well, that's all I have for now. I'll still be around in the next couple of days, but say a little prayer that I make it through finals in one piece!!
Until Next Time, Happy Crafting!